TUSCH
In search of new ways of making theatre accessible to children and teenagers, the Hamburg School and Education Board and the Körber Foundation initiated the TUSCH project (Theatre and Schools) in 2002. In summer 2012, the Bürgerstiftung Hamburg joined the School Board as a new partner and became part of the TUSCH coordination. The two-year partnerships between schools and theatres are funded by MUTIK gGmbH (programme of the Mercator Foundation) and the Hamburg Department of Culture and Media. K3 is a TUSCH partner since 2008, developing two-year programmes with their respective partner schools. Previous TUSCH partners of K3 have been the Winterhuder Reformschule, the Gymnasium Corveystraße, the Erich Kästner Schule, the Stadtteilschule Barmbek and the Fymnasium Hummeslbüttel. We are currently a TUSCH partner of the Schule auf der Veddel.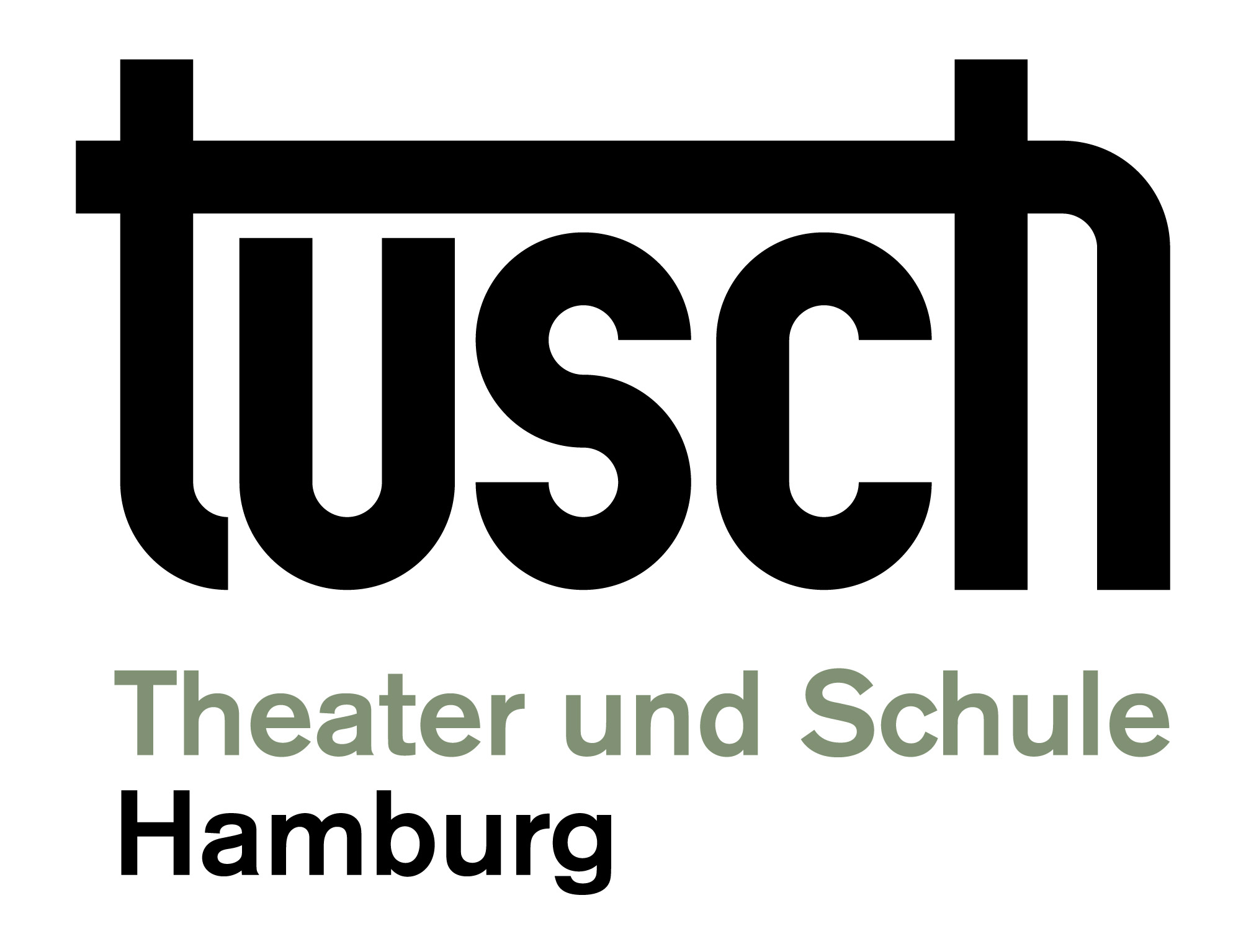 Die Bewegungsforscher*innen
English version is comming soon
FLEX - the festival for youth theatre Hamburg
K3 and Ilse-Löwenstein-Schule are a FLEX Team!
Dancer and choreographer Yasmin Calvert works together with the music-teacher Karsten Bohn on a little piece about dreams, which will be performed during the FLEX festival during may at Junges Schauspielhaus.
Choreography of the Neighbourhood
K3 and the Winterhuder Reformschule/Stadtteilschule Winterhude have cooperated closely together since the 2012/13 season. As part of Tanzfonds Partner – an initiative of the German Federal Cultural Foundation – K3 and the Winterhuder Reformschule/Stadtteilschule Winterhude began their intense two-year collaboration under the motto Choreographie der Nachbarschaft (Choreography of the Neighbourhood). More than 26 projects with artists and students were realized as part of this collaboration. The interaction with the neighbourhood and its social surroundings allowed for new access and unexpected forms of dialogue, far beyond the mere student body. Documentation of Choreographie der Nachbarschaft can be found here.
After the successful end of the programme, we continued the cooperation and can meanwhile look back on ten years of collaboration. Visits to rehearsals and shows, as well as artistic projects involving choreographers and students are integral components of the partnership.