Dance for Young Audience
Ursina Tossi
FUX
Stop worrying! says fux. We're all experiencing the same storm, but we're not in the same boat! fux is a dance piece for both young and older audiences by Hamburg-based choreographer Ursina Tossi, who in it makes accessibility for people with (visual) disabilities an artistic tool in her own choreographic practice for the first time. fux is inspired by George Saunders' book Fox 8, which tells the story of a fox's survival as it learns the human language and tries to come to terms with the normality of human destructiveness. fux is a eulogy for all the living beings we have already lost and those we are yet to lose. We will be allowed to grieve. We will laugh. How do we want to live together? asks fux.
artistic direction, choreography: Ursina Tossi
dramaturgy: Uta Engel
dance: Amanda Romero Canepa, Sophia Neises, Girish Kumar Rachappa, Cliff / Huen Yeung, Damini Gairola
audiodescription: Carolin Jüngst
stage: Lea Kissing
costume: Nina Divitschek
sound: Johannes Miethke
video: Friederike Höppner
lightdesign: Ricarda Schnoor
assistance & social media: Sina Rundel
produktion, communication: STÜCKLIESEL
access, workshops: Dorothee De Place
Information about the event
Price
15€ | 9€ | children 5€
Hints

from 8 years old
audiodescription is part of the performance

Location
Kampnagel - K4
Ursina Tossi
Dance artist, combines current political themes with intense physicality. Boundaries and concepts in relation to gender, animality and technology are bound together. She studied dance and philosophy and completed the MA of Choreography at the ArtEZ in Arnhem. Since 2010 she is part of
Treffen Total
and teaches contemporary dance and choreography (in the MA Performance Studies and at the CDSH in Hamburg).
https://ursinatossi.hotglue.me
fux is a production by Ursina Tossi in co-production with Kampnagel Hamburg, K3 | Tanzplan Hamburg and TanzFaktur Köln:
Funded by: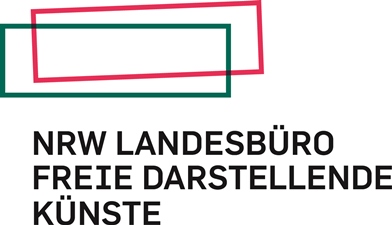 Supported by: