TanzHochDrei digital
Luísa Saraiva | Senem Gökçe Oğultekin
HARK!
In Hark! Luísa Saraiva & Senem Gökçe Oğultekin explore their love and interest in baroque music. With singing bodies, they build a relationship with the audience, turning sound into an experience and allowing for immersion into the music. You hear what you see and see what you hear. The singing leaves traces in space, traces of sonorous bodies. Together with musicians Peter Rubel and Nathan Bontrager they are proposing a common understanding of movement and sound. Hark! - Listen! Henry Purcell's Hail! Bright Cecilia and Nicholas Brady's libretto support the quest for an acoustic body that hears, receives, reverberates and echoes.
Artistic Direction: Luísa Saraiva & Senem Gökçe Oğultekin | Musical Direction: Nathan Bontrager, Peter Rubel | Performance: Luísa Saraiva, Nathan Bontrager, Peter Rubel, Senem Gökçe Oğultekin | Dramaturgy: Niklaus Bein | Stage: Carlos Azeredo Mesquita | Light Design: Arne Apitzsch | Light Technician: Moritz Müller | Stage Technicians: Holger Duwe, Marian Regdosz | Sound Technician: Jonas Rüggeberg | Vocal Coach: Marie Richter, Linda Berg | Production Management: Alexandra Schmidt | Acknowledgements: Jan Burkhardt, Joséphine Evrard, Tilman O'Donnell, Benjamin van Bebber
Video Editing: Senem Gökçe Oğultekin | Camera: Julia Thielke, Matthias Holländer, Jan Schlünzen | Audiomix: Peter Rubel | Sound Recording: Julius Gabriel | Color Correction: Max Rüngeler | Heartfelt thanks to Pipo Tafel, Levent Duran, Alice Duran, Emel Batir, Walter Söntgerath
Ticketinfo:
For the shows of TanzHochDrei digital you need a ticket. The link to the stream is printed on the ticket.
After booking you will receive an email to download your ticket. From there, copy the link into your browser and the show can begin.
Supporting programme on March 21:
At 7 pm a dance practical warm up takes place at the Zoom foyer - no previous knowledge required
After the stream a Q&A with Luísa Saraiva is taking place at the zoom foyer, moderated by Amelie Deuflhard (Artistic Director Kampnagel)

Zoom foyer:
Meeting-ID: 966 6647 9164
Kenncode: 691234



Termine
21.03.2021
19:30 online worldpremiere Q&A afterwards
Information about the event
| | |
| --- | --- |
| Price | free admission, optional tickets for 5€, 10€ or 15€ |
| Hints | The event will take place online. The link is printed on the ticket. |
| Location | Kampnagel - K3 |
Luísa Saraiva
has an M.A. in psychology from the University of Porto and a B. A. dance from Folkwang University of Arts. Her work Hochwasser was selected for Danse Élargie Seoul Edition in 2016. In 2017 she was a scholar of the 1-year program for Artistic Individual Development from the MKW of NRW. As a part of her research she collaborated with Lea Letzel in the creation A Concert, with which they won the NRW Kultursekretariat prize Ground Support in 2018.
Her research for the residency focuses primarily on the relationship between movement and language as simultaneous meaning-making processes. There is an interest in reading and interpreting movement through the use of sung, spoken and written language and on the development of a speaking, thinking body. She will take as a departure point Henry Purcell's work Hail! Bright Cecilia and use it as a physical score to explore a sonic approach to bodily presence.
Senem Gökçe Oğultekin
is performer, choreographer and moviemaker. She studied dancing at the Folkwang University of Arts in Essen which she completed with the prize of Josef and Else Classen Foundation. She worked with artists like VA Wölfl, Meg Stuart, Laurent Chétouane, Mara Tsironi (a.o.). Her choreographic film Dun / Home was selected by Istanbul Modern Museum for Artist's Film International 2019 from Whitechapel Gallery London and has been shown in renowned galleries and museums around the world. In 2020 Senem Gökce Ogultekin was awarded the culture prize of the Allbau Foundation. By using multimedia, dance, body research, improvisation and vocal work, Senem Gökçe Oğultekin creates hybrid works which play with the boundaries of art categories.
A production by Luísa Saraiva and K3 | Tanzplan Hamburg.
In co-production with:
Funded by: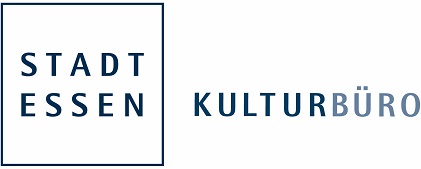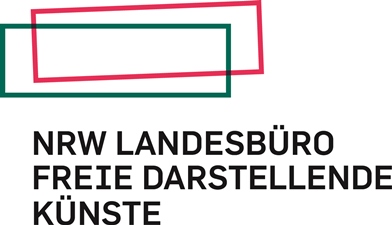 Supported by: